Nosework
Have you ever heard of doing nosework with your dog?  Neither had we, but the All Dogs Gym and Inn is offering a free  K9 Nosework Workshop on January 19th.  Here's what they say about it:
K9 Nosework is all about your dog using his strongest sense —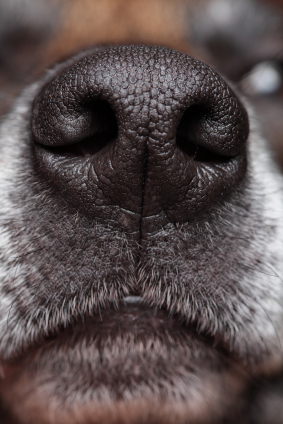 his sense of smell. Your dog's nose is busy — Exploring, getting acquainted, hunting, playing, learning. At last, here's a fun activity for virtually all dogs and owners to do together. Think of it as "tracking without any ticks!"
Join us and Certified Nosework trainer Scott Williams to learn more about this instinctive activity, and watch our students' dogs demonstrating what they've learned as they happily, successfully explore and locate the right scent. In K9 Nosework, the dog's instincts come alive! Come and learn all about this exciting sport.
To learn more about Nosework, you can visit the web site of the National Association of Canine Scent Work (NACSW).